CI&T has always been growing since our establishment in 1995 with clients. We have been supporting global clients' (Coca-Cola, Astellas, Nestle, J&J, and more!) DX and achieving the business values together with our deep experience in Lean-Agile development, strategy building, and team and project management.

In the E-book "Organizational Transformation: How to build a perfect team to accelerate your DX," you'll find:
Our services (DX, Agile, Drupal implementation)
Organizational transformation: How CI&T makes changes into client's team from 4 leaders' interviews;
Lean-Agile: How to optimize your processes;

Enjoy and let's work on your challenges together. Contact us!
Please fill out the form to be ready for the DX changes coming up!
Highlights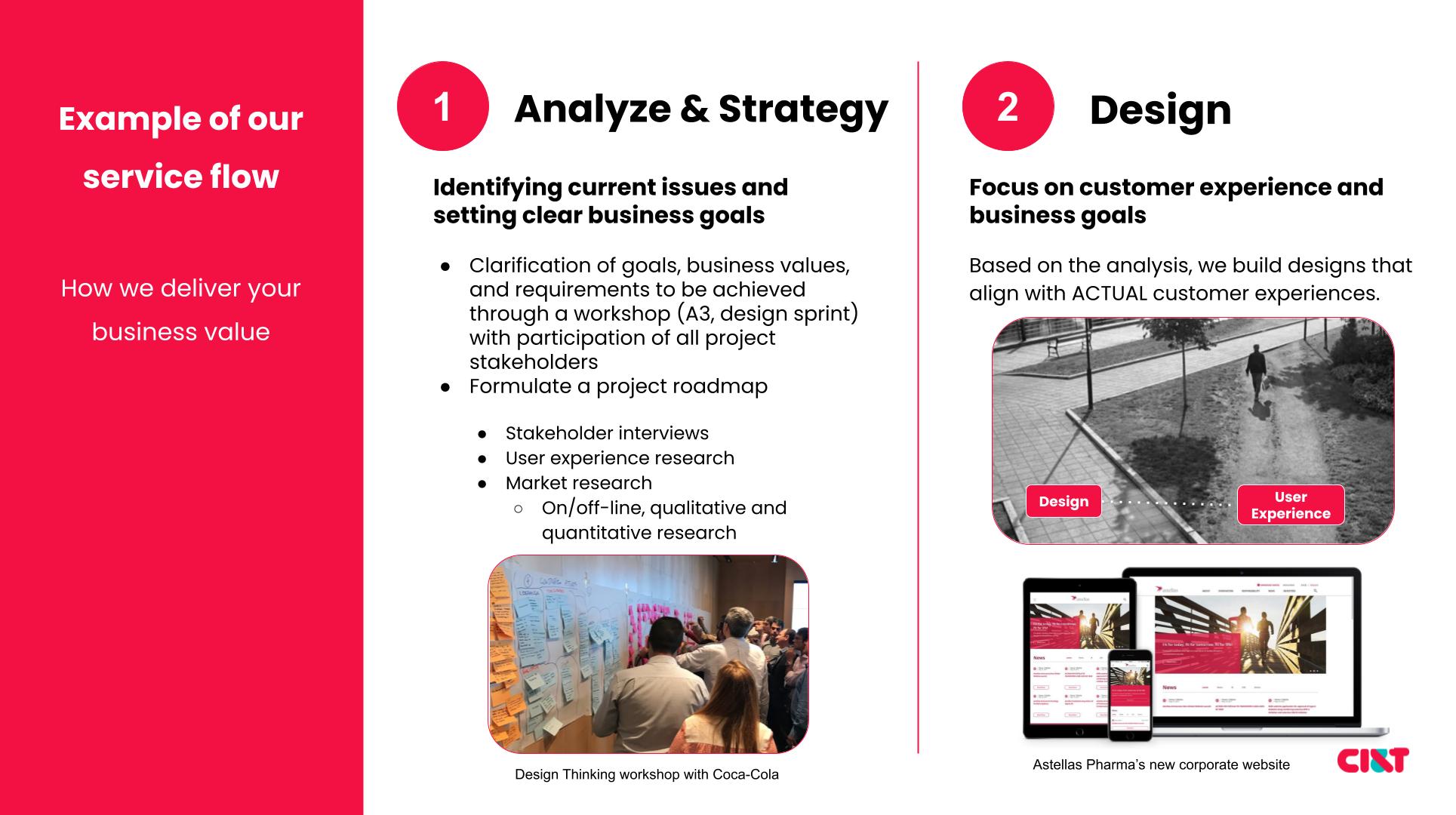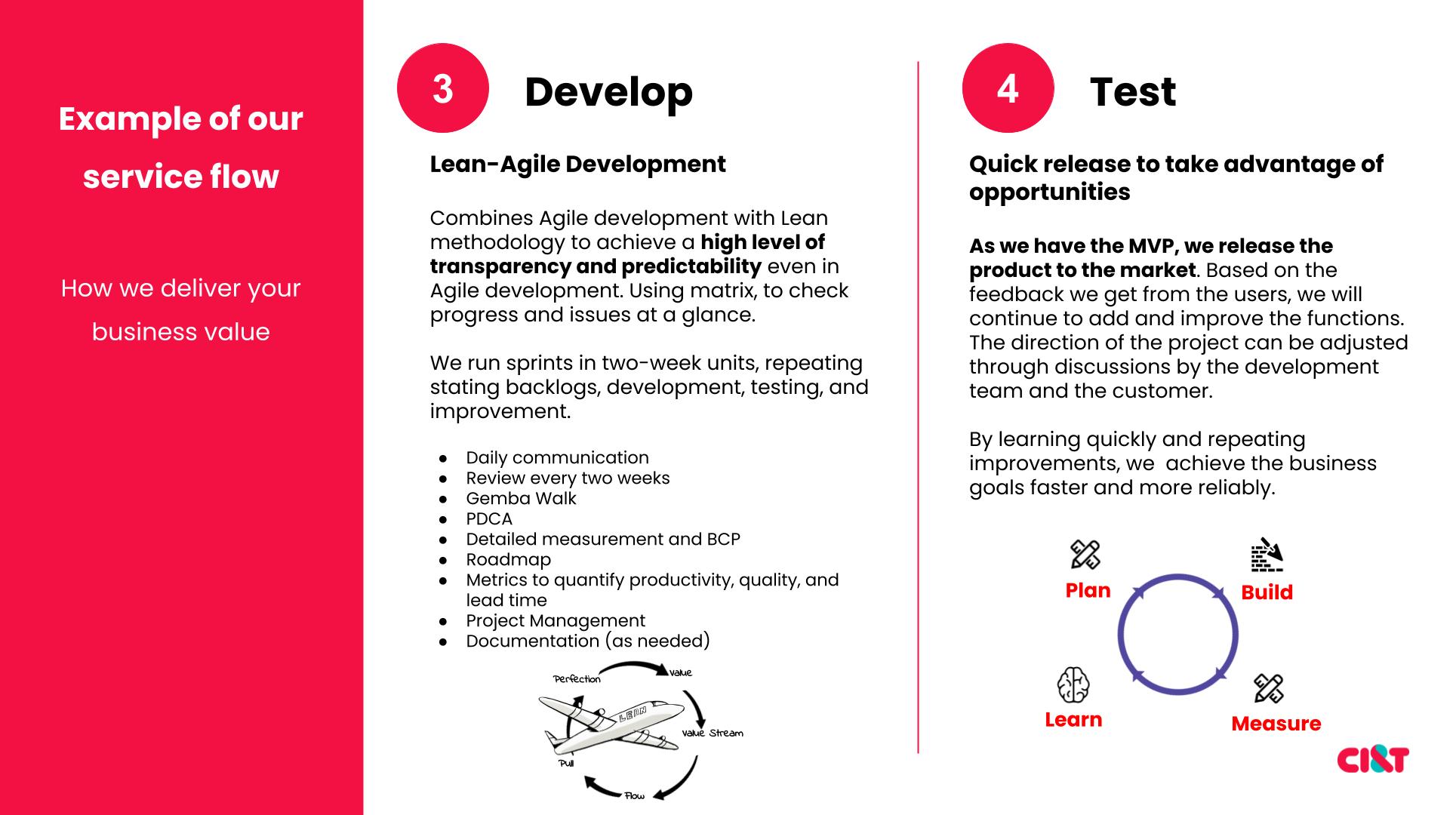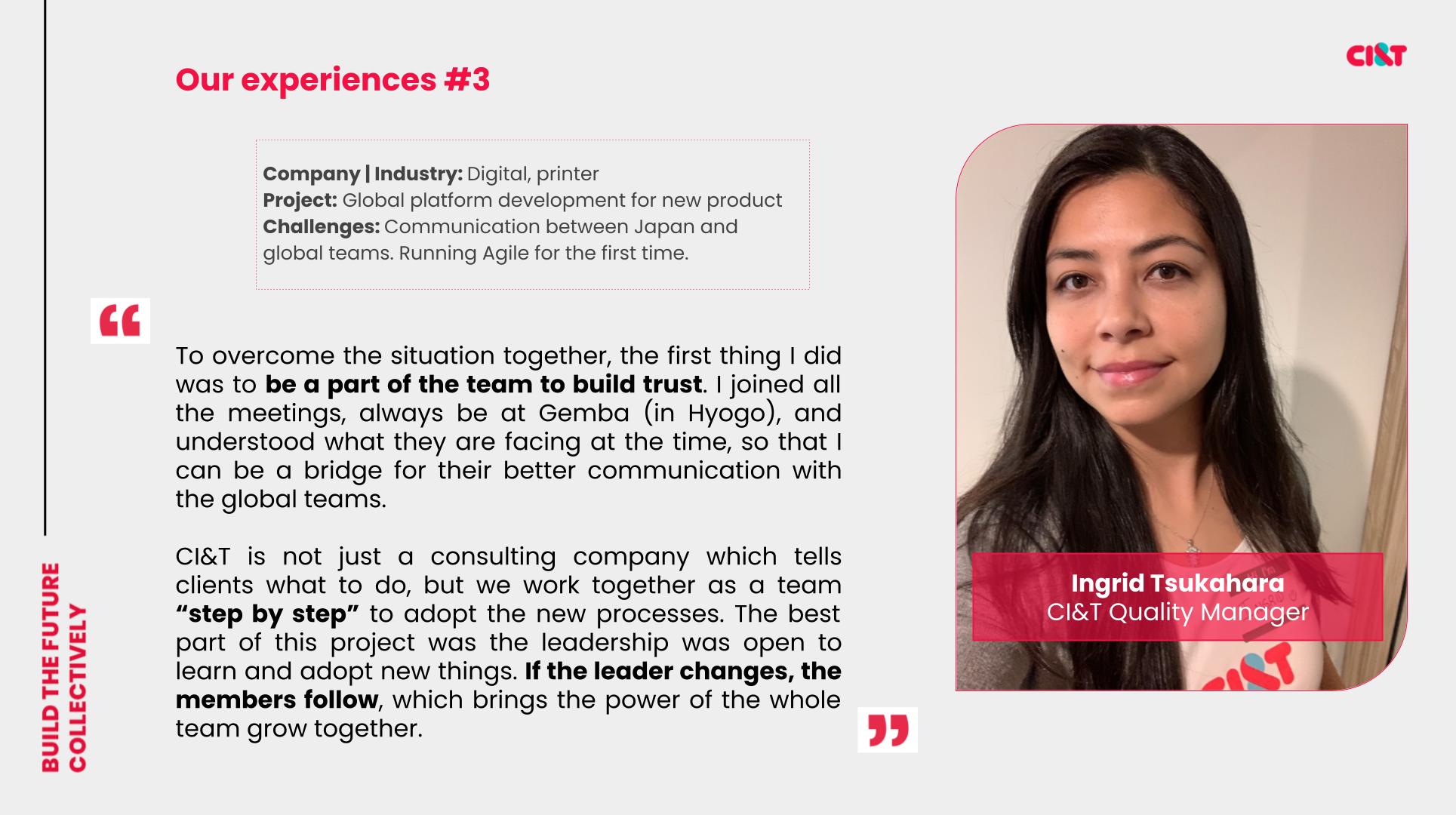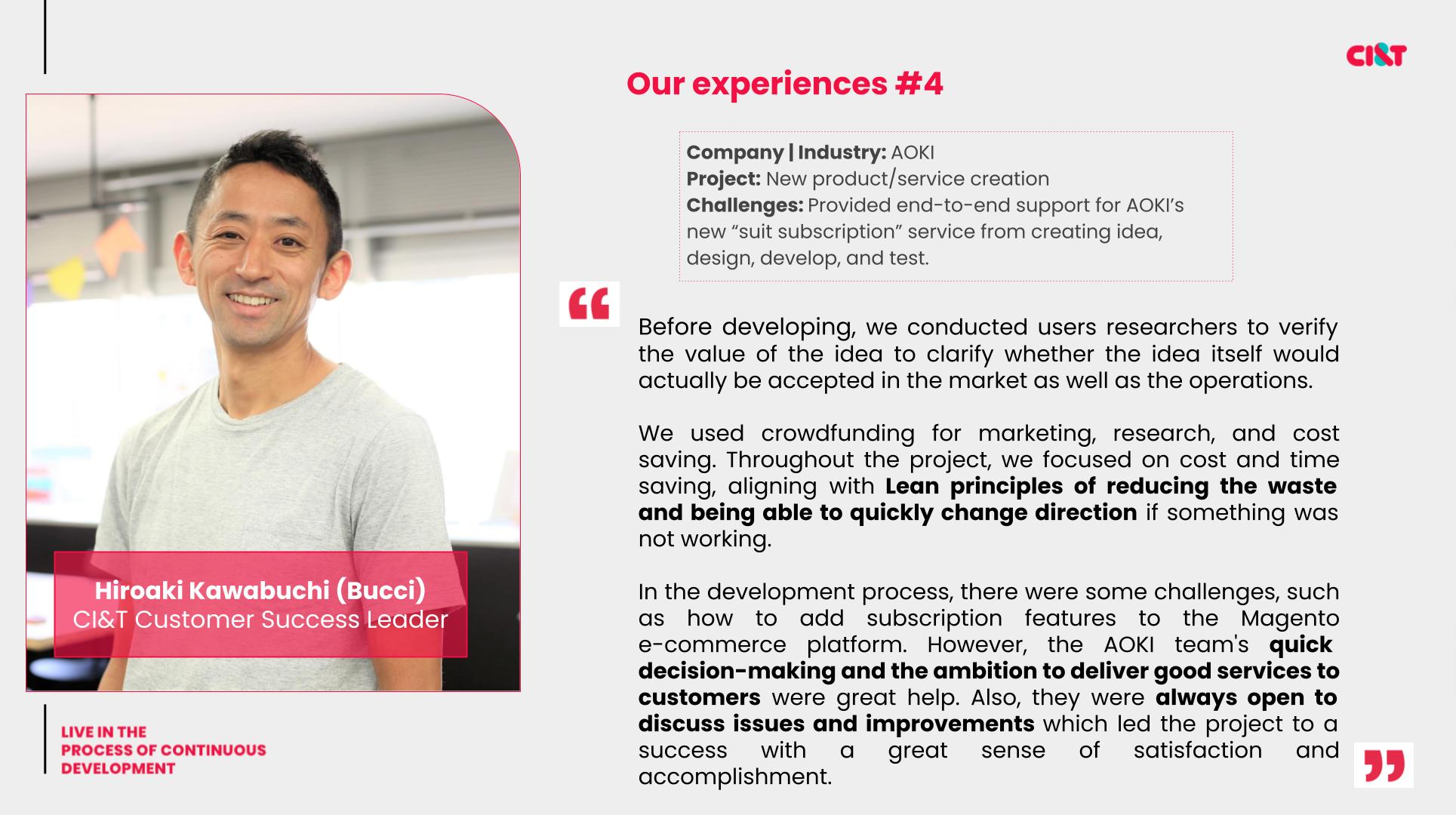 Would you like to talk about your challenges?