CI&T Maintains its Role as a Drupal Development Top Contributing Organization
In the latest Who sponsors Drupal development? post, Drupal founder Dries Buytaert provides an in-depth analysis of how Drupal's development was sponsored between July 1, 2020 and June 30, 2021. We are excited to announce that CI&T holds steady as a top Drupal contributor.

For the fifth consecutive year, CI&T is featured on the list as one of the top 30 contributing organizations. With a variety of different types of companies active in Drupal's ecosystem, CI&T remains the only system integrator in the top 30, claiming the 3rd spot.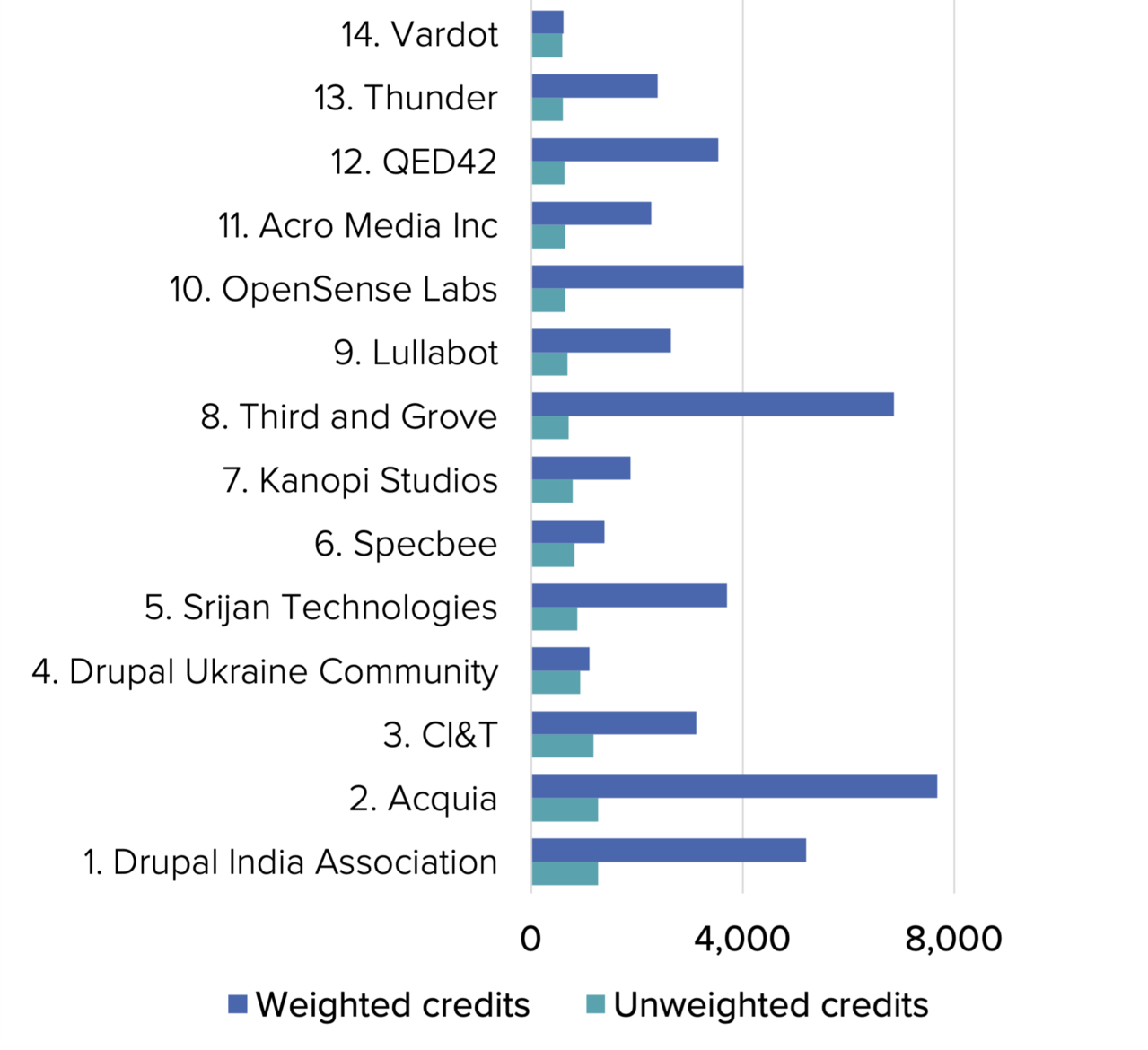 Who sponsors Drupal development? (2020-2021 edition)
Note: Unweighted scores are based solely on the volume of contributions, while weighted scores also try to take into account both the effort and impact of the contribution. CI&T holds the 8th spot when considering weighted credits first.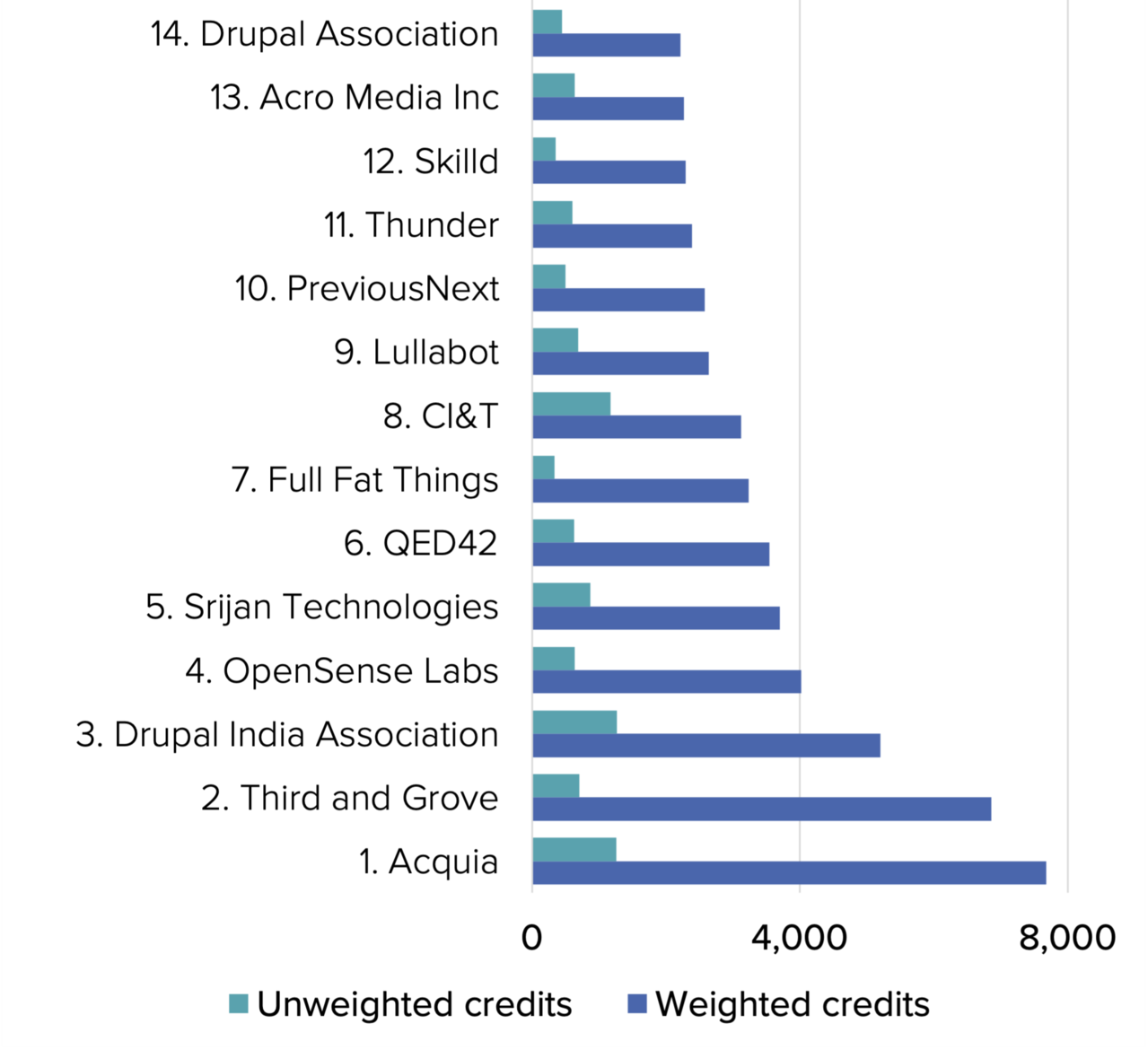 Who sponsors Drupal development? (2020-2021 edition)
"The only system integrator in the top 30 is CI&T, with 1,177 credits. CI&T is a smaller system integrator with approximately 5,200 employees. We see various system integrators outside of the top 30, including EPAM Systems (138 credits), TATA Consultancy Services (109 credits), Accenture (2 credits), etc."
Dries Buytaert, Founder, Drupal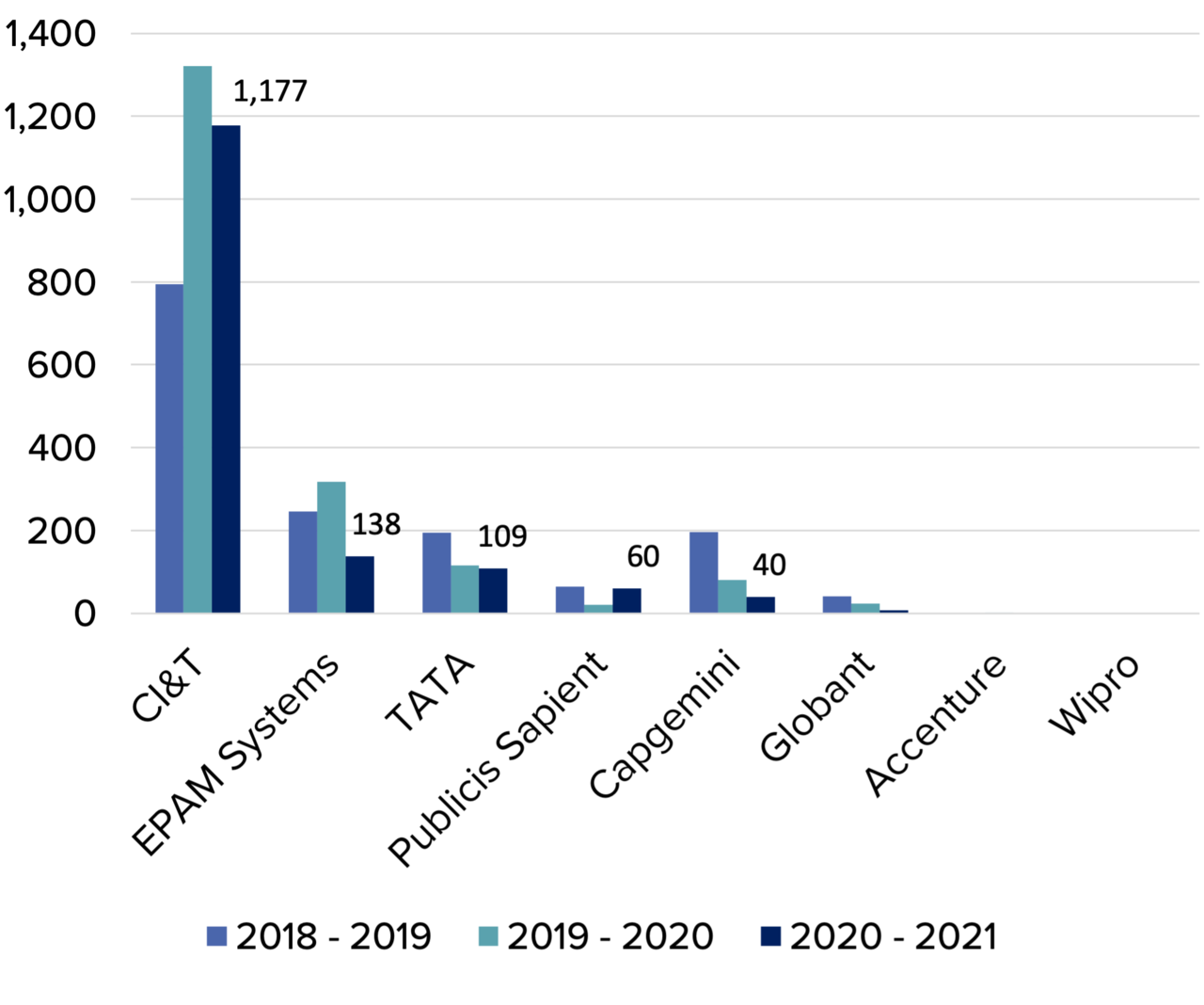 Who sponsors Drupal development? (2020-2021 edition)
Consistent with the years past, CI&T continues to be among the top individual contributors. Congratulations to Paulo Henrique Cota Starling (paulocs), Thalles Vinicius (thalles) and Renato Goncalves (RenatoG) for making the Top 30 individual contributor list.

Read Dries' entire post here, where he says, "Our data confirms that Drupal is a vibrant community full of contributors who are constantly evolving and improving the software."

View last year's announcement here.
---