A brand is an organic system
We bring it to life every day, shaping our creativity into a structure that gives us consistency and flexibility across multiple channels worldwide.
The way we introduce ourselves needs to reflect what is important to us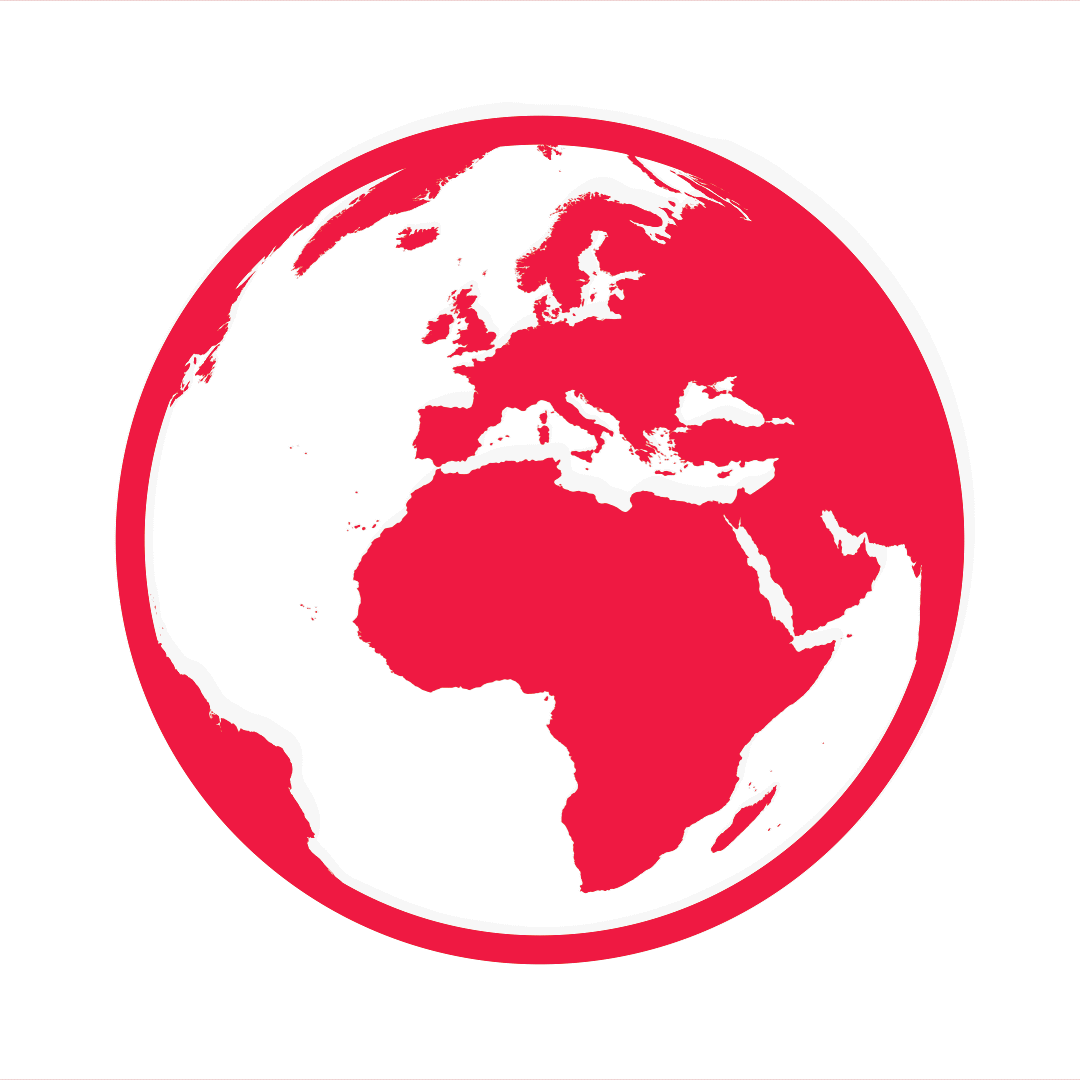 A world yet to be created, together
We use white spaces in our visual identity to highlight the power of creation and collaboration. The blank is the necessary breath to foster creativity.
Movement is a huge part of it
We are diverse and dynamic and our design has those elements in its DNA. With organic forms we show our constant transformation.
How we speak is also part of our identity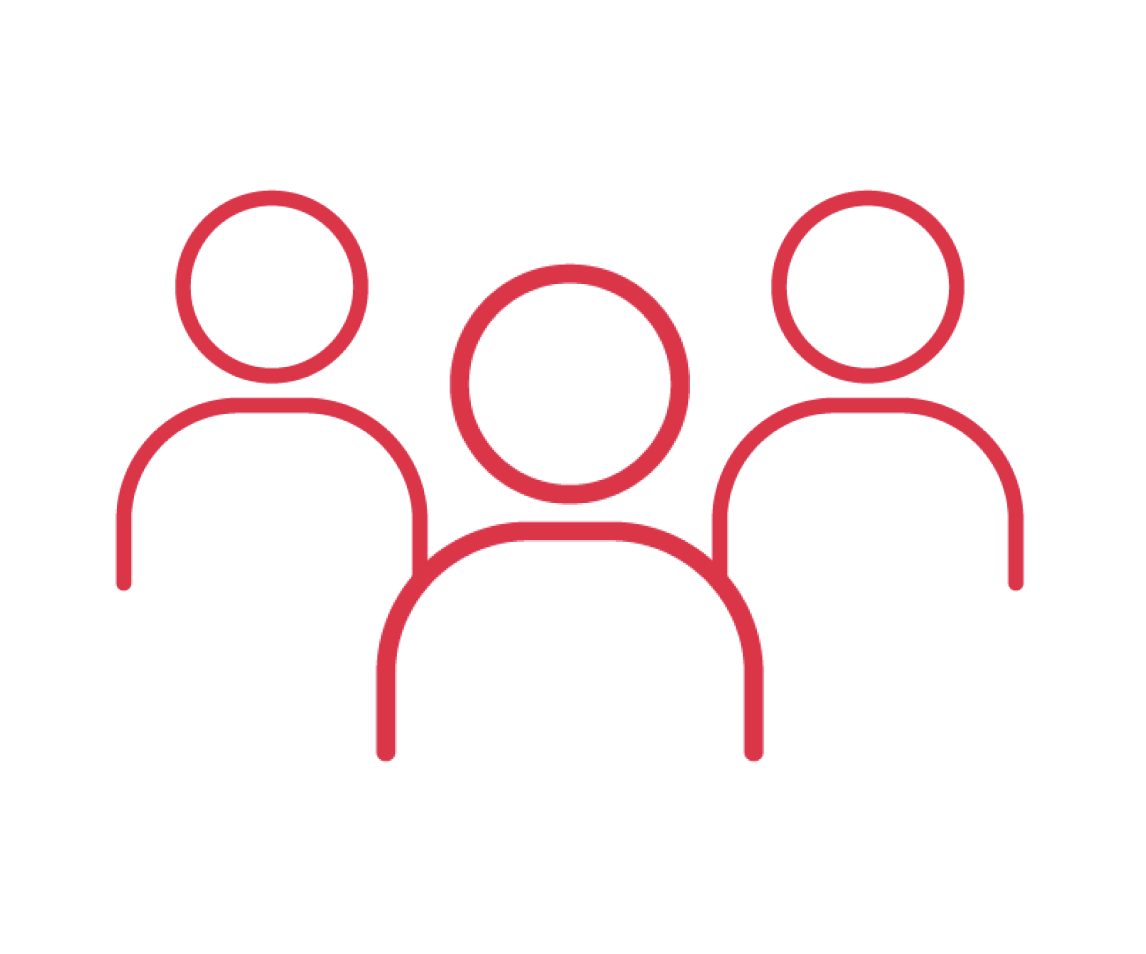 We are human
We are professional but not too formal or corporate. We have genuine, natural conversations, not forced ones.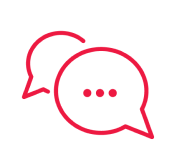 We are plain-spoken
We are connecting with real people. We want to give them a genuine alternative with less jargon and acronyms.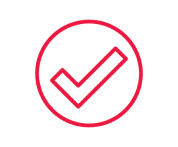 We are credible
In our communications we are factual, we have a basis in what we speak and consistent social proof.
Voice & Tone
Consistency and flexibility
Our voice is consistent, our pillars above shows our identity. Our tone is an emotional element and it depends on the situation. We are more serious or relaxed when it is necessary. All of this ensures that we are recognized even in a small piece of text.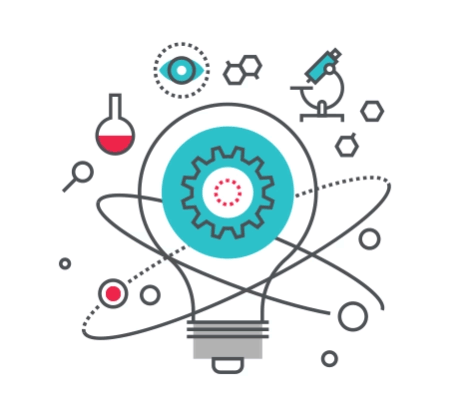 This Brand Platform is a system to support your work on the message you want to convey, knowing that a strong design makes us strong globally as well.

All of CI&T's brand features are proprietary. If you opt to use any element here, you acknowledge your acceptance of the terms in the brand guidelines.
Our logo
Instantly recognizable as possible in all sizes and in all contexts.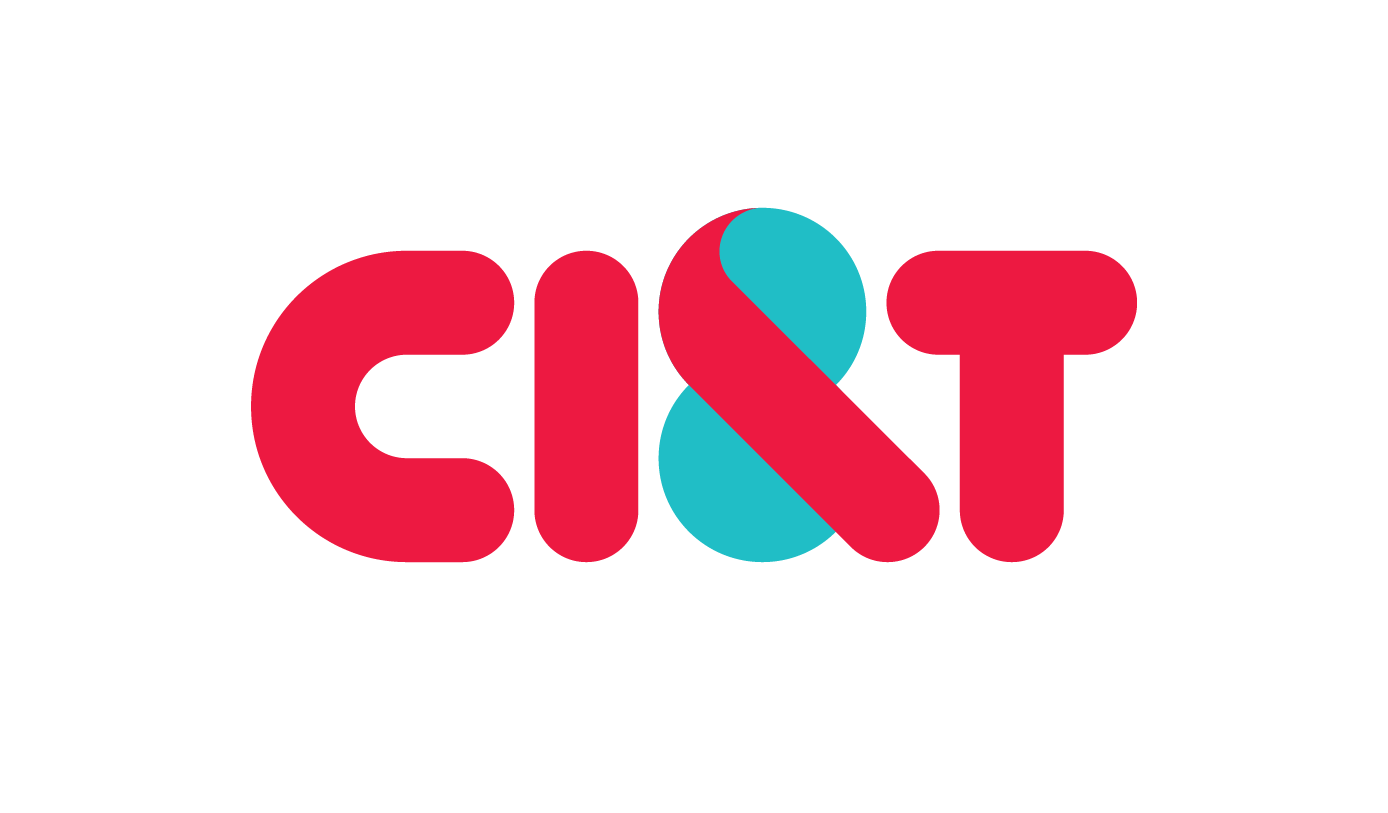 Primary version
Use the two-color logo as the primary version on white, grey and black backgrounds and on plain backgrounds that do not compete with the logo colors.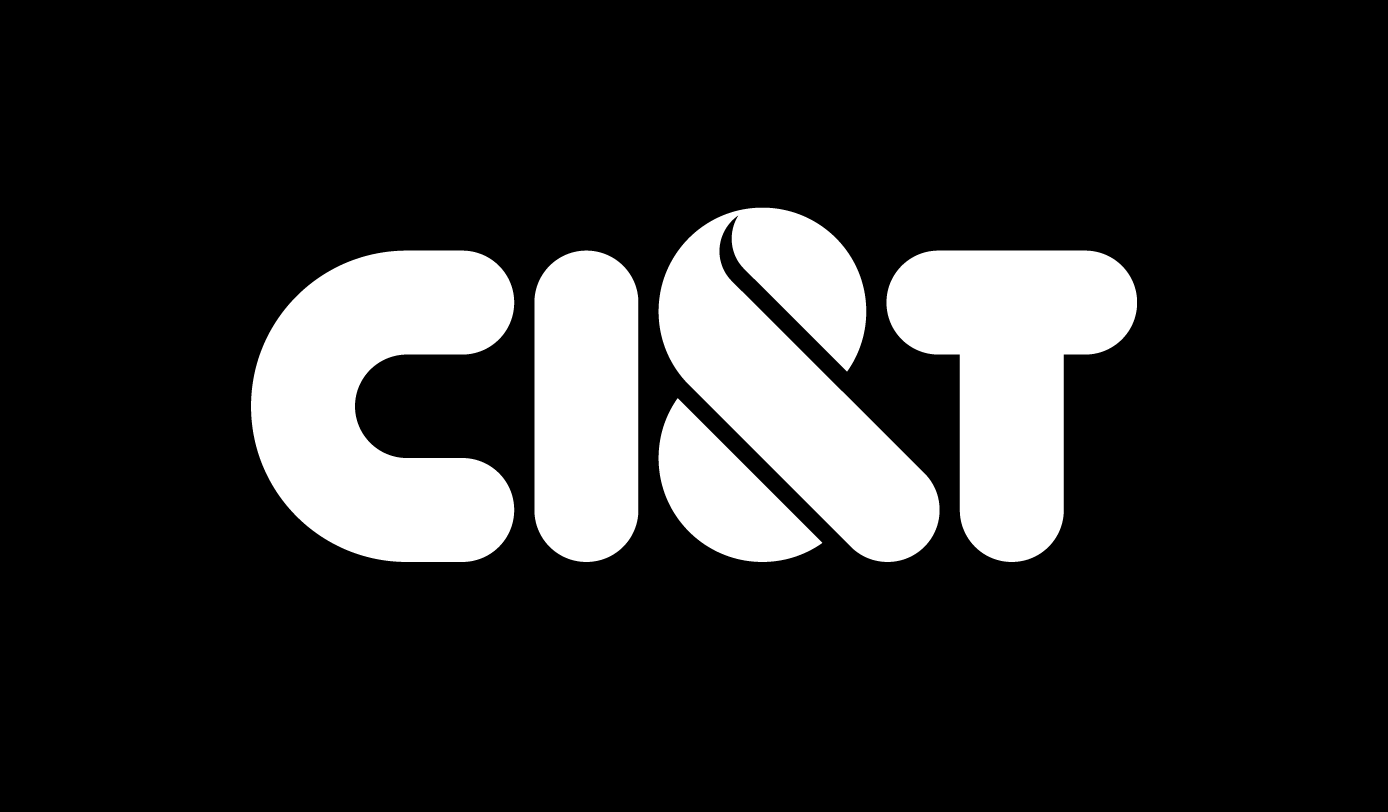 Black or white version
For visually complex backgrounds, such as photos or images with many colors, use the black and white version of the logo for better visibility. The black or white logo must only be used on black or white.
Make Their Tomorrow
Our mission is to make a better tomorrow, impact lives and unlock dreams. Our tagline: "Make Their Tomorrow" represents our thinking and values.

"Make Their Tomorrow" can be used for digital and printed assets.. Feel free to use this in your email signatures and presentations.

Know more about our brand purpose.
Colors
We use White as an open space for creating. In turn, The Future Red is used as the main color, a powerful and impacting choice to represent ourselves and be easily recognized.

The New Aqua is used to highlight certain things, creating a beautiful combination with Future Red.

Finally, we now have the Global Black to reinforce our movement as a global brand, it is elegant and contrasting

Tip: copy the specific HEX code and use it on your online assets to have the exact brand color tones.

Lean White
HEX: #FFFFFF
RGB: 255 255 255
CMYK: 0 0 0 0
PANTONE: 000 C
Global Black
HEX: #000000
RGB: 0 0 0
CMYK: 100 100 100 100
PANTONE: 6 C
Future Red
HEX: #ED1941
RGB: 237 25 65
CMYK: 0 100 75 0
PANTONE: 206 C
New Aqua
HEX: #20BEC6
RGB: 32 190 198
CMYK: 70 0 25 0
PANTONE: 319 C
Complementary colors
We now have complementary colors, designated for presentations, products, graphs and illustrations that require variations of tone and opacity, which allows us to be more functional, flexible and dynamic.
Typography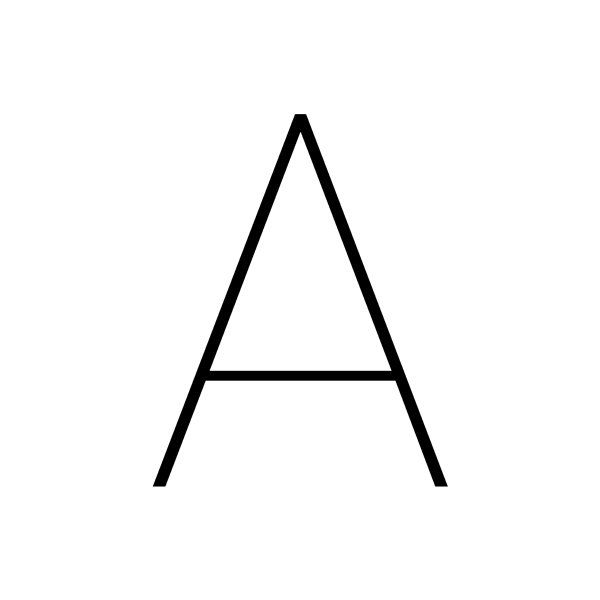 Poppins is our official font. This sans serif geometric typography is simple and clear, flexible and versatile, just like CI&T.
We also have two secondary fonts for Japan and China. These fonts will be used for specific needs in these countries and in conjunction with Poppins.

If you don't have them on your computer, download and install them from the links below. If you are having trouble, contact IT.
Iconography
Our icons are flat, simple, bold, usually used in black or white, and the colors of our color pallette.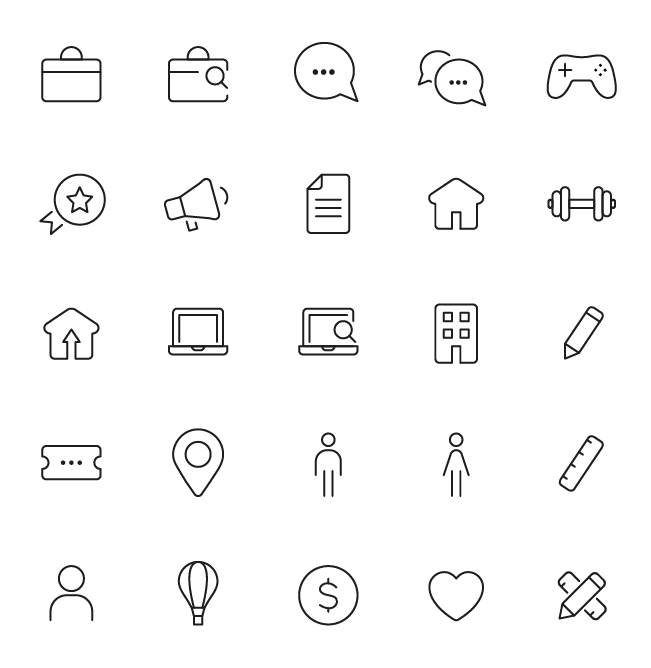 Photos
With a people-first approach, we prioritize the human factor in our communications, and whenever possible our own people.

The CI&T Image Gallery is a digital photo archive — accessible to internal audiences for use in presentations and other assets.

Fast Facts
Introduce CI&T at a glance.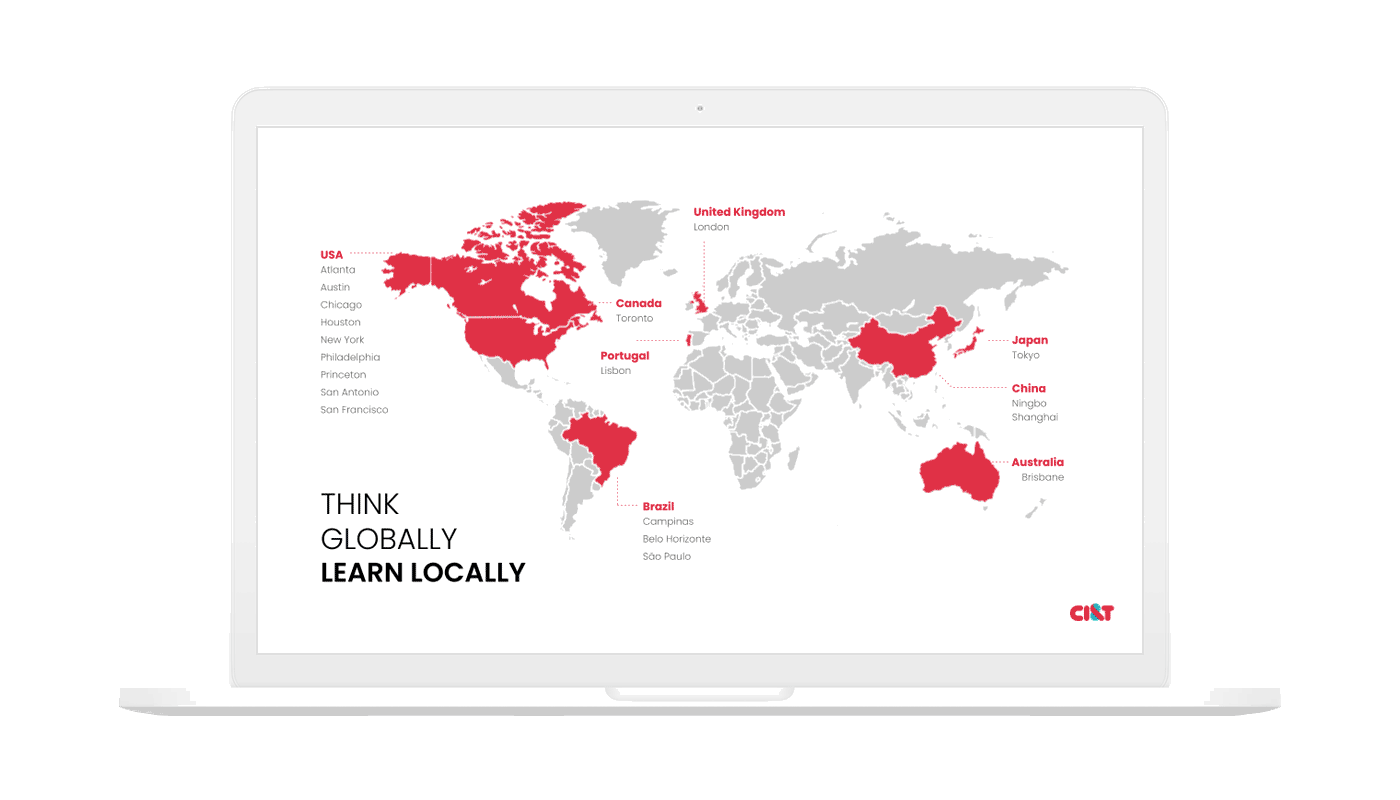 CI&T Fast Facts is a group of slides that can be commonly found in our upfront slides which introduce CI&T at a glance.

Its purpose is to help create a standard of the most commonly used slides using the most up-to-date information. Feel free to grab the slides that you need for your presentation when it is appropriate.

Email Signature
Our email signature is our online business card. We've created a signature generator to ensure consistency in all of our email signatures.
To change your signature in Gmail:

1. Click the gear icon in the upper right corner,
then select Settings.
2. Select and copy the official version from the generator.
3. Paste the official signature in the box at the bottom of the page next to the Signature option.
4. Save Changes.
Do you have questions about the CI&T brand?
Contact us:
creative@ciandt.com