Own your career
Join CI&T and help make some of the most influential brands' tomorrow
See job openings
Several things define us as a company, but only one differentiates us:
our people
We're a group of forward-thinking, curious, and creative problem solvers passionate about impacting the world's most valuable brands. With a global presence of 5,000+ professionals in strategy, research, data science, design and engineering, we act as global transformation agents to unlock the potential of business, technology and people.

We live and breathe technology every day. This is the fuel of our innovation. But we know that the more significant the technology becomes, the more human we have to be. That's why we value what really matters: our people.
We are committed to building a multicultural and inclusive company focused on creating a better tomorrow
We know that true innovation and transformation comes from diverse and happy work environments, where people from different backgrounds and experiences can come together to share ideas and create solutions, and where every voice is encouraged, heard and valued.

We believe in putting our people at the center of our decisions, not only to listen to their needs but also to encourage them to learn, develop and grow.
What we offer to CI&Ters
Family
• Time off to reset & recharge
• Two floating days per year
• Paid parental leave
• 11 paid statutory holidays
Healthcare & Wellbeing
• 100% paid health benefits for employee & family
• Virtual Healthcare
• Unlimited sick days
• Employee assistance program
• Mindfulness programs
Career
• Career mentorship
• Global job opportunities
Rewards & Recognition
• Profit sharing for everyone
• 4% Retirement employer match
• Monetary anniversary awards
• Recognition awards
Growth & Learning
• Tuition assistance
• CI&T University
• Mistakes = Opportunities
Work Environment
• Fun and casual work environment
• Flexible work hours
• Weekly virtual engagement activities
• Work from home support
"Working with CI&T is an amazing experience. My career has a good potential for growth and I am learning every day."
Balaje Prabakar
QA Analyst at CI&T Canada
"Everything we have faced here in Japan is really amazing [...] I can say that for me it's exciting, and also very very challenging."
Rose Hashinaga
Senior Manager at CI&T Japan
"It's the full human experience working for a global company."
Giacomo Cesareo
Business Affairs at CI&T US
"We have an environment that provides many opportunities, always with respect and responsibility."
Carlos Eduardo
Developer at CI&T Brazil
"Working as a remote employee I still feel fully connected as if I was in the office."
Jessica O'Brien
People Operations Coordinator at CI&T US
"The growth I've witnessed in Portugal alone, the level of support, motivates me to keep outdoing myself!"
Maria Rosario Rosado Pereira Lopes
Project Manager at CI&T Portugal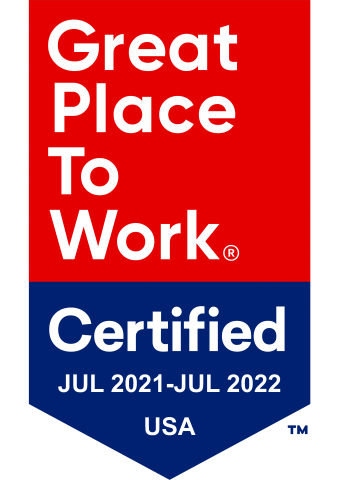 We are one of the Great Places to Work!
CI&T is more than a great company, it is a place where people have a meaningful career and a path to fulfil their life-long aspirations. So if you are passionate about wanting to learn new things, take on exciting challenges, and value a purpose-driven environment, please check out our opportunities and join our amazing team to impact the most relevant and influential brands in the world.
Latest job openings