How do you tell a powerful story through design to drive social action?


Comrade established a new brand identity, website, and marketing collateral for KnowTheChain, Humanity United's initiative to help end forced labor in supply chains. Our work created a real impact and developed an approachable brand that tells a powerful story. We delivered a new website, resources, and reports organized to help drive action.

The website design won the Best in Class Interactive Media Award and Communication Arts Web Pick of the Day.
The complexity of forced labor
The first problem was the complexity of the issue we needed to convey. We wanted to create an intersection of non-profit and consulting work that presented clear, actionable information to help global companies address their forced labor abuses. We also needed to create new brand identity that tackles the dark subject matter of human trafficking in a relatively upbeat, action-oriented way.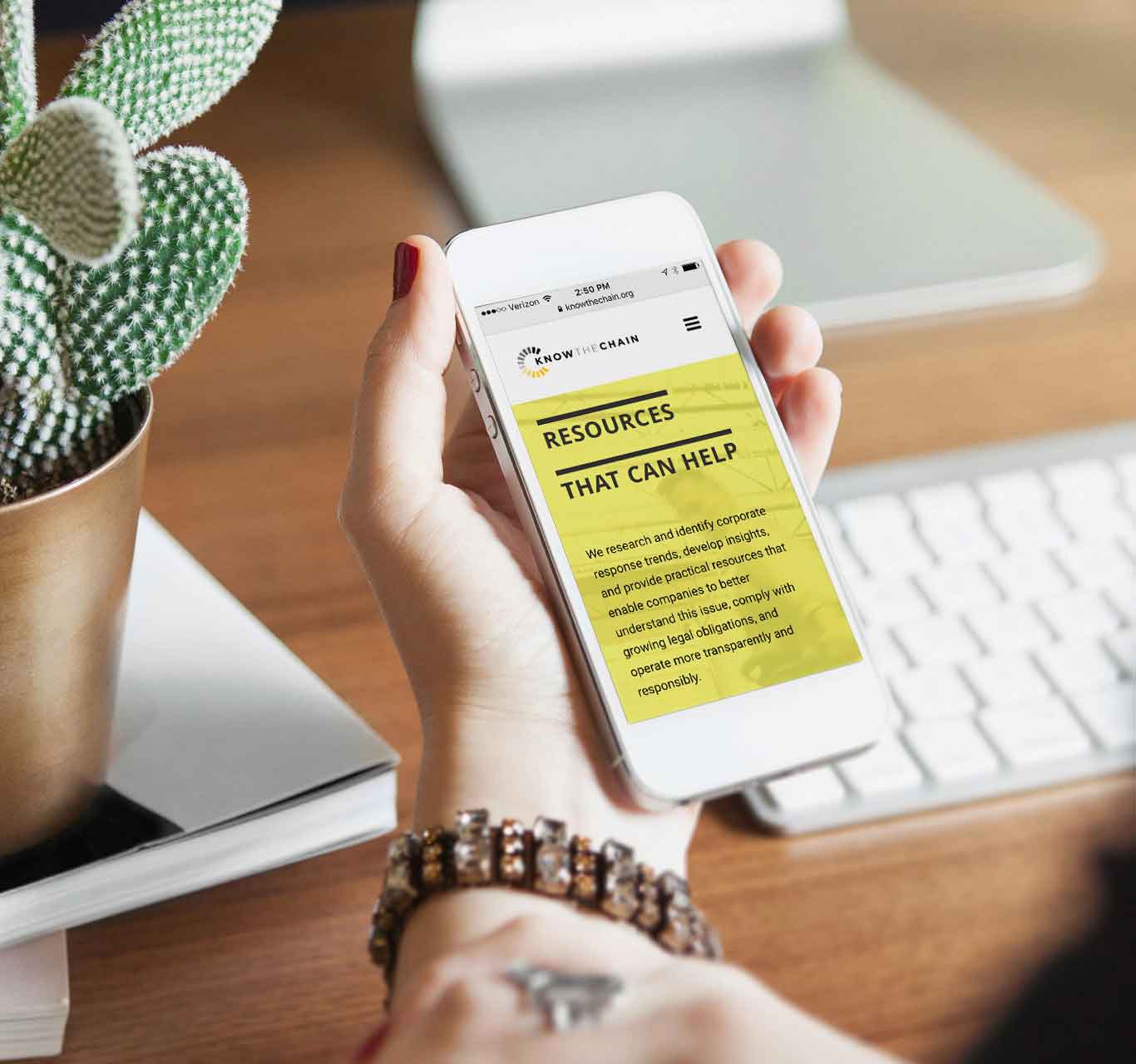 Telling a powerful story
In a series of workshops, we fleshed out KnowTheChain's real objectives to create a single clear statement to guide us. The result? Transparency. We brought KnowTheChain's goal of achieving transparency in supply chains to life through colors and image treatments, making it a central part of the design system.

We created smart content, copy and interactions to make a modern presentation of the content and present key information concisely. We decided to use people-focused images to put the human element of supply chains at the front and center. The design and copy tell a single, powerful story to drive action.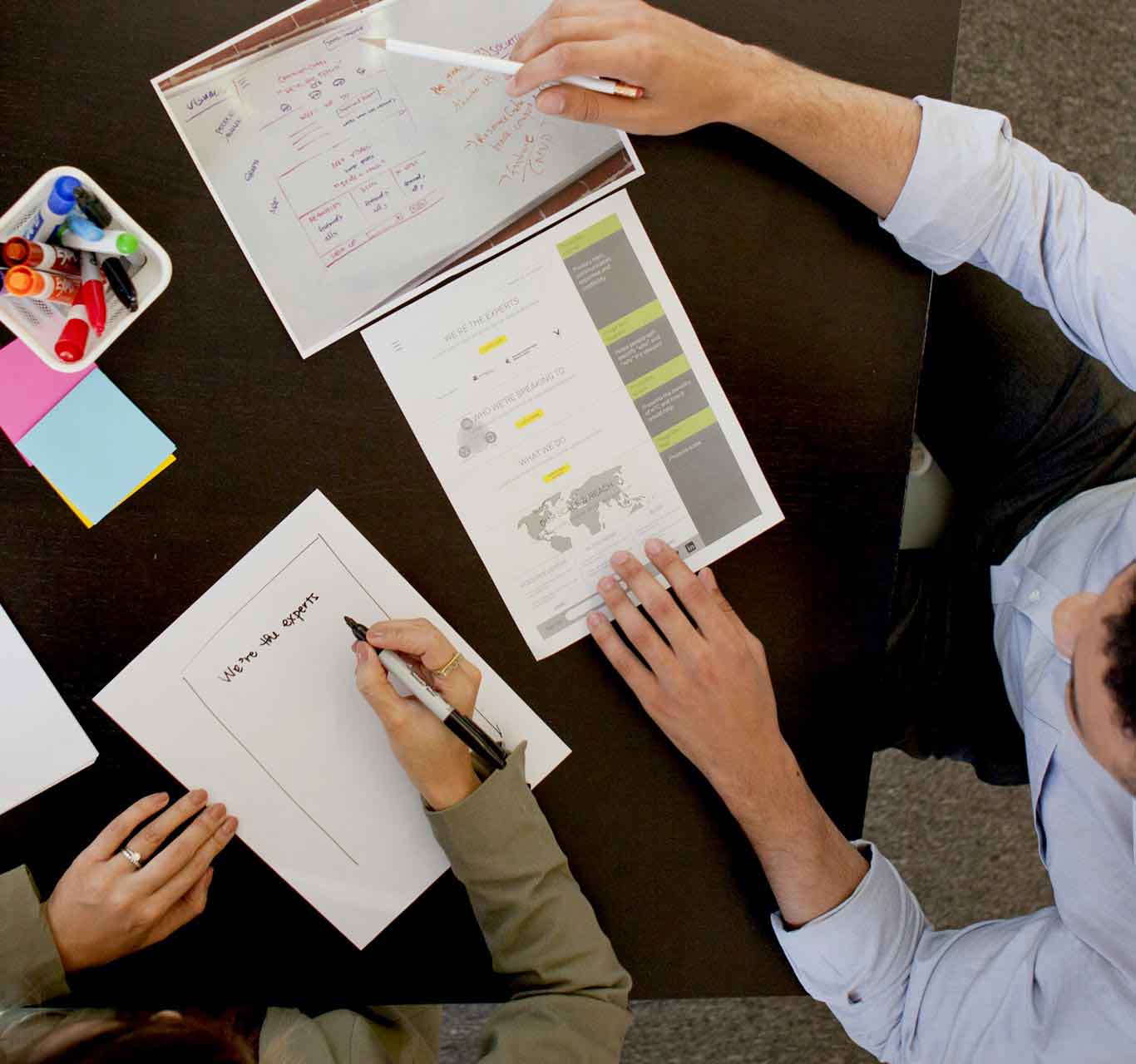 Inspiring change
The KnowTheChain website is now a truly interactive and engaging resource for companies to learn about and address issues of forced labor in their supply chains. We transformed KnowTheChain from a small initiative focused on a single policy in California into a larger, globally focused one, with a design that promotes the mission.