Delivering the right customer experience quickly and seamlessly defines the CI&T and Gitlab approach to DevOps. It's about driving positive business outcomes by effectively solving customer pain points.
This business-oriented approach to DevOps – one that doesn't get bogged down in practices and tools – leads to proven business resiliency by clearly identifying customer priorities and scaling that focus across an entire organization for maximum impact.
The benefits of this approach are clear:

Increased Productivity
Speed-to-market results from the increased efficiency of closely aligning development and operations teams.

Measurable Process
A metrics-driven approach to incremental improvements allows organizations to accurately measure specific business outcomes.

Delivery Excellence
New products are seamlessly delivered without the risks associated with service disruption, data security, and compliance.

Talent Retention
A DevOps-focused culture reduces re-work and leads to higher employee satisfaction and retention.
"Our highest performers are twice as likely to meet or exceed their organizational performance goals."
2019 Accelerate State of DevOps Report.
It's All About the Culture
CI&T and Gitlab have a unique view of DevOps: It starts with culture. That is, aligning an organization's people around a shared goal of building the best customer experience possible.

We also believe that the only way to keep that shared goal front-and-center – and keep employees engaged – is by delivering initial results quickly.

To that end, we help clients deploy new capabilities that let them operate like a 'digital-native' team. At the core is a transformation program that cuts across technology, process, and culture.

This model lays the foundation for a DevOps infrastructure driven by measurable business impact and outcomes.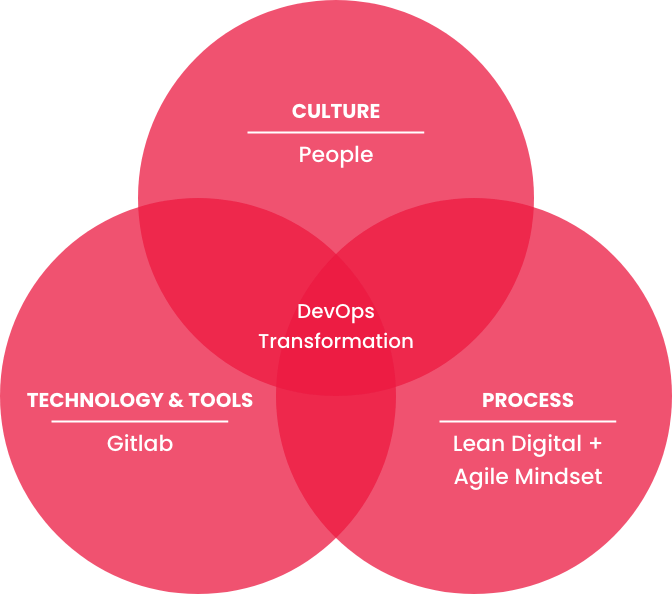 " CI&T has a track record helping companies with transformation initiatives, we understand how big organizations works and how to create a custom path to change the culture in an incremental manner."
Rodrigo Stefani Domingues, CI&T Principal Architect
The DevOps Transformation Cycle With CI&T and Gitlab
DevOps transformation doesn't happen overnight. We employ a three-phase process to define and plan goals, execute on easily-defined, measurable outcomes, and move toward a continuous improvement/cross-pollination framework.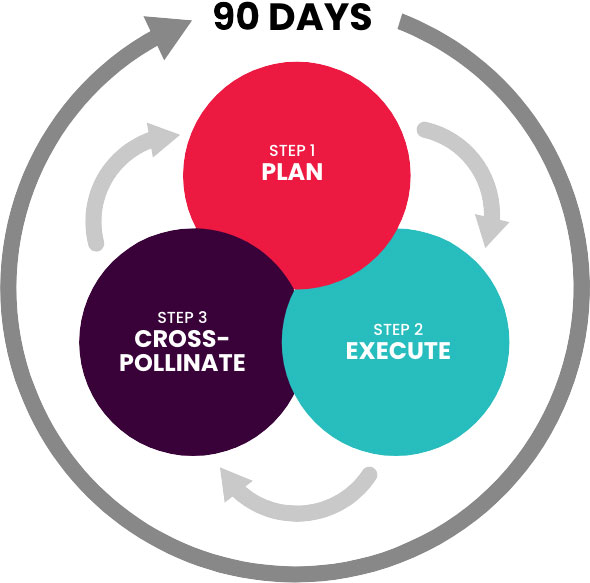 STEP 1: Plan
What We Do
• Deep dive into current software development cycle.
• Map business goals to capabilities, identify bottlenecks.
• Plan the first 90-day development cycle.

Timing
2-4 weeks
Step 2: Execute
What We Do
Work side-by-side with your internal team to create a new operating model.
Execute planned deliverables from Phase 1.

Timing
90-day cycle
Step 3: Cross-pollinate
What We Do
Cross-pollinate new practices and learnings across multiple teams.
Deploy PDCA (Plan, Do, Check, Adapt) continuous improvement cycles.
Plan for the next 90-day cycle.

Timing
90-day cycle
Every client we work with is at a different stage in their DevOps deployment. In some cases, clients have adopted DevOps principles, but have been unable to consistently put them into practice. In others, the basics have been implemented, but getting to the next step requires additional help. Our goal is to move clients along a continuum to where continuous deployment, resilience, and strong cohesive teams become their day-to-day state of operation.
DevOps Foundation >
Distributed Agility
Remote teams are managed and measured efficiently with agile methodology.

Cloud Adoption
Workloads are ready to be moved to the cloud.

Continuous Integration
The development foundation is in place for Git, code reviews, and automation tests to continuously integrate software.
DevOps Optimization >
Advanced Testing
Beyond functional testing, performance, security, and compliance testing are fully automated.

Cloud Optimization
IAC and managed services are leveraged to optimize infrastructure & software delivery.

Telemetry
Technology and business systems in production are measured & understood.
DevOps Mastery >
Continuous Deployment
Software is deployed as often as required, as a fully automated process.

Resilience
Failures are recovered from quickly with minimal business impacct.
New software is moved to production without fear or risk.

Cohesive Team
Technology, Business, and Operations teams working as one, with shared goals.
DevOps Case Studies, White Papers, & Articles
Technical Articles
Read CI&T's DevOps technical articles on Medium.
Get in touch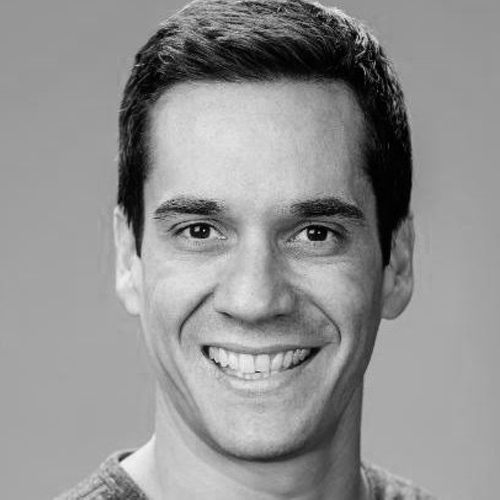 Daniel Viveiros