Our practice
For decades, CI&T has enabled transformation for banks, asset managers, insurance companies and FinTech providers all over the world. Our approach includes co-creating outstanding business strategies and designing and delivering cutting edge digital experiences, underpinned by an effective data strategy. We help turn enterprise agile from a buzzword in reality and change company culture through lean digital and focusing on generating business impact every 90 days. Our financial services clients rely on us for our deep expertise in the industry and our clients include 20+ Financial Services companies, four Global Top 50 banks, and two of the world's largest asset managers.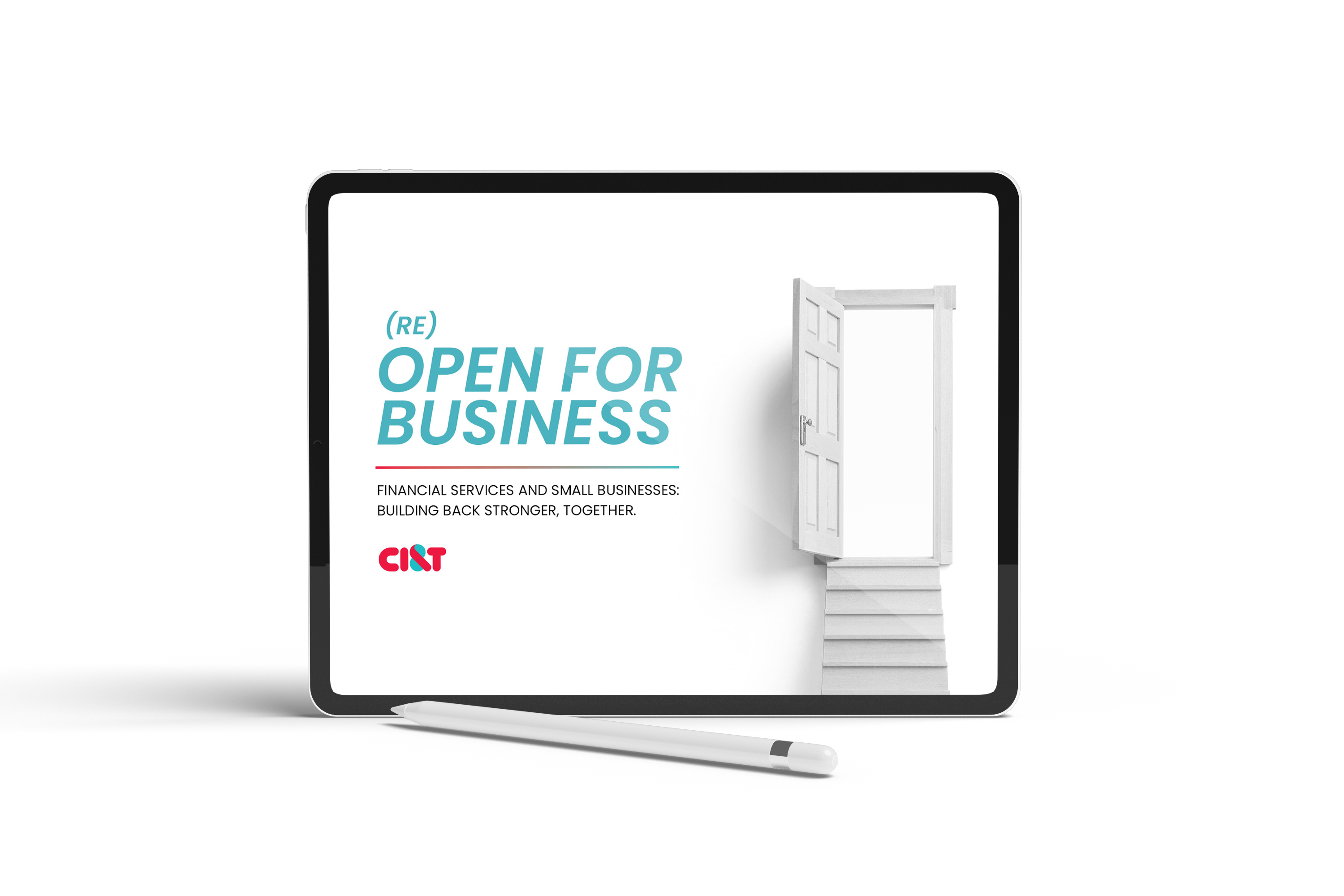 (Re)Open For Business
Financial Services and Small Business: building back stronger, together.
Check out our new report that explores what banks must do to meet the needs of small businesses as we emerge from the pandemic.
Our work